The past few years, Motion Source has created and shared a holiday video card in December with our network of family, friends, clients, and industry partners. Video production is our specialty, so a video card is the most appropriate way for us to spread holiday cheer! This year, we again embarked on this project; however, we decided to literally "flip the script" with a new narrative.
Spoiler Warning: This article reveals behind-the-scenes details of our holiday video. If you have not seen the video, I suggest watching first before reading any further. Really. Do it. You will appreciate the revealed secrets more!
The idea stemmed from a desire to shake things up this year. During a creative brainstorm, videographer and editor, Brian Ernst, pitched a horror Christmas storyline- a complete change in M.O. from what we have done in previous years. But this unexpected idea was exactly what we were looking for. Teammates Hunter Kallenbach and Jeff Bruninga joined creative forces to flesh out the idea with Brian, and soon, a script was born. Brian went on to build an animatic (you can see two .gif files below) and a shot list, and with less than two weeks before the scheduled release date, we set off to bring this creature to life.
Step one: lock in our actors. The main character description was a bearded, everyday man, who loves color grading, and looked like they may have something to hide. So, we knocked on Hunter's office door and offered him the role; he was flattered. Next, the wife/mother character. Hunter told me I could play that part, and pointed out that I am "sort of the office Mom…" They offered me the role; I was less than flattered. And we take the phrase "Motion Source family" very seriously, which is why we recruited Hunter's seven-month-old son, Connor, to play the crucial role of "Baby Boy." I assume, by the smile he gave me, that he was flattered...or gassy.
 
With our talent scheduled, we moved to set design and technicalities. With the holidays just around the corner, the team designed the production to take place in our studio. Throughout the piece, we were able to construct several looks and locations: a garage, driving down a road, walking through snow, and even a living room set up. With the exception of two stock footage clips, every scene was captured in the Motion Source studio.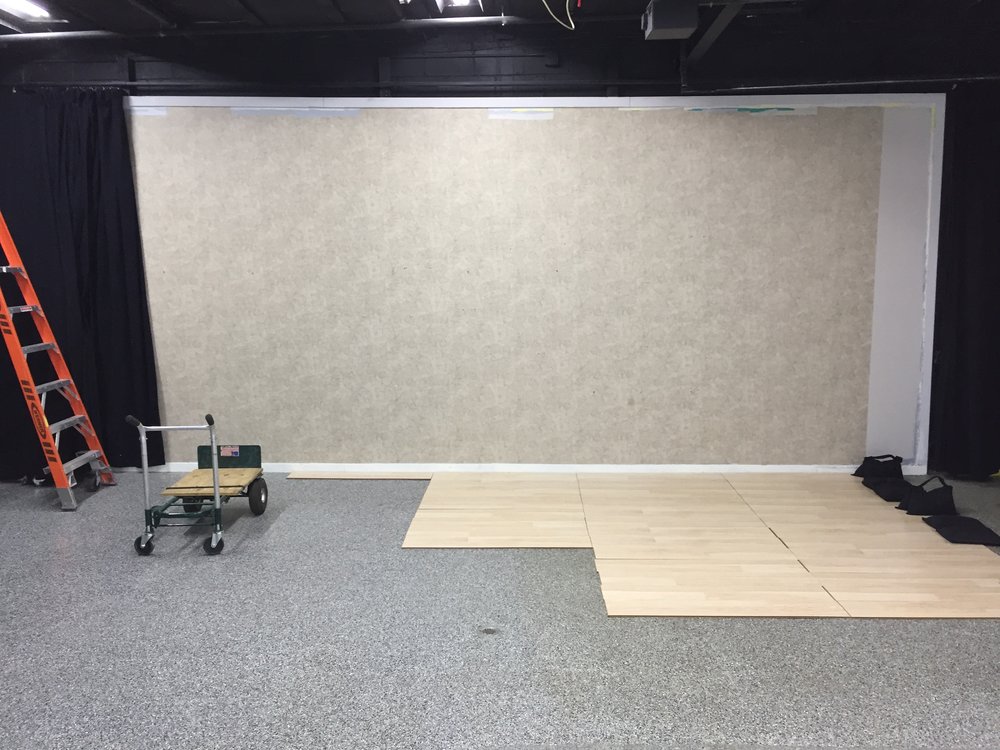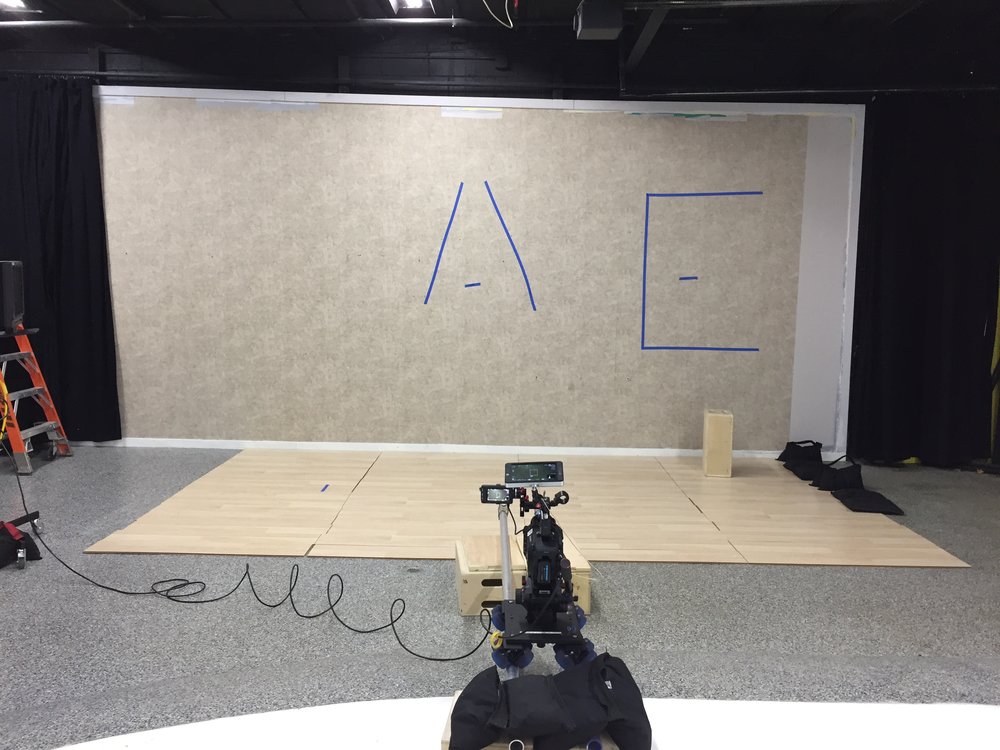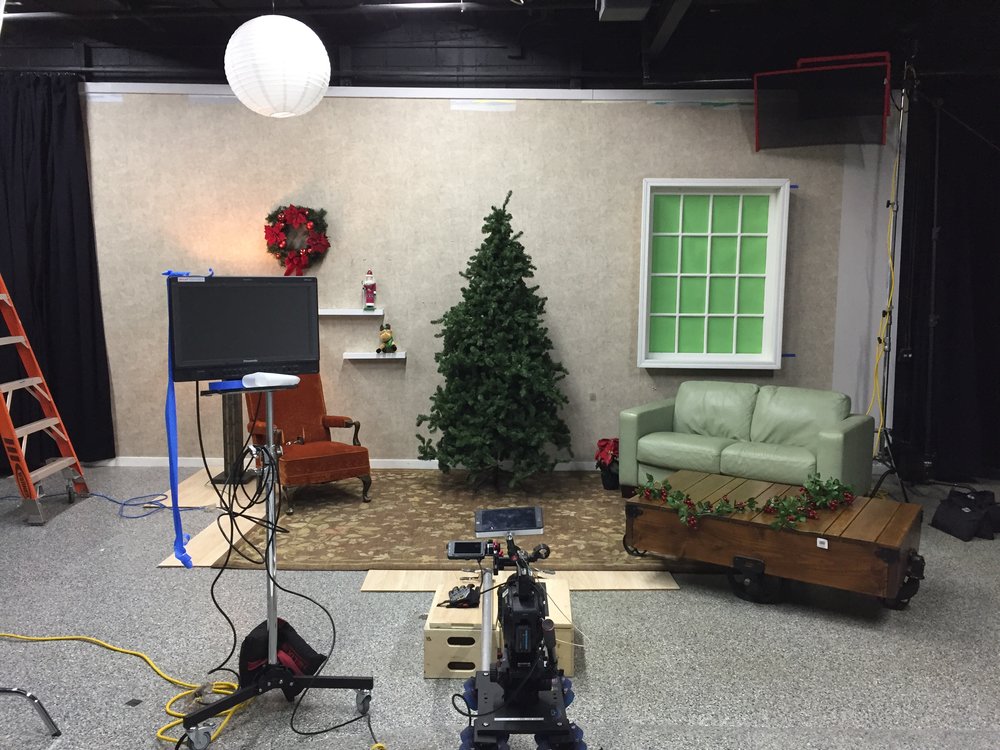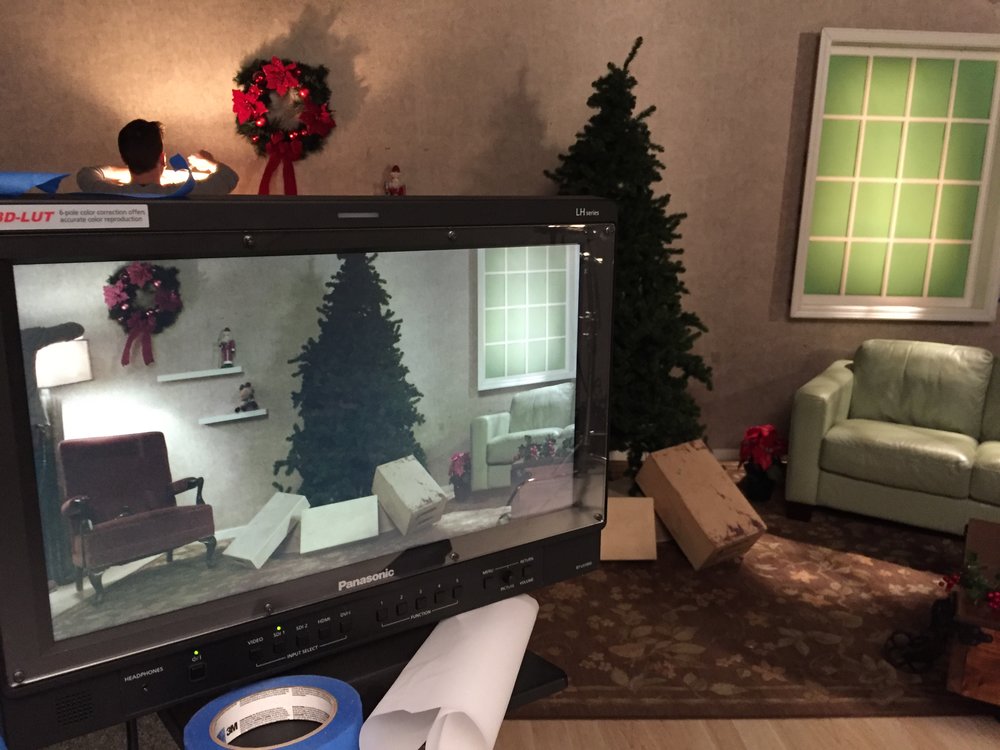 Acquisition of the necessary props was vital. We needed a mode of transportation, and Jeff, very graciously, offered his car as the vehicle (which he probably later regretted once we covered it in mashed potatoes. See the "BTS Fun Facts" section below). Chains and rope, check. Sap-covered axe, check. Christmas tree and the fixings, check. We were ready for a killer production.
Fellow crew member Corey Surratt, project manager Libby Smith, and I joined Brian, Hunter, and Jeff on set for the production day. Within the eight hours, Jeff was tied up in the trunk, Corey found a strange affinity for the axe, and we all smelled like potatoes and molasses, but the footage was captured, and we were ready to edit.
Brian cruised through the edit, selected music, and added special effects, while Hunter sound designed and color graded the piece, all within a week's time. The Motion Source team saw a sneak preview of the video at our office Christmas party, before it was released a few days later.
"The best part about this production was the amount of open and free flowing collaboration," Brian summed up. "No one was stuck in any one particular role, which typically would result in a logistical nightmare, but this particular set worked under one simple unwritten rule...the best idea wins. Ideas pitched from a camera operator trumped an idea from the script, and an originally planned lighting setup was amended to create a moonlight look none of us planned on. Also, potato flakes are a mess."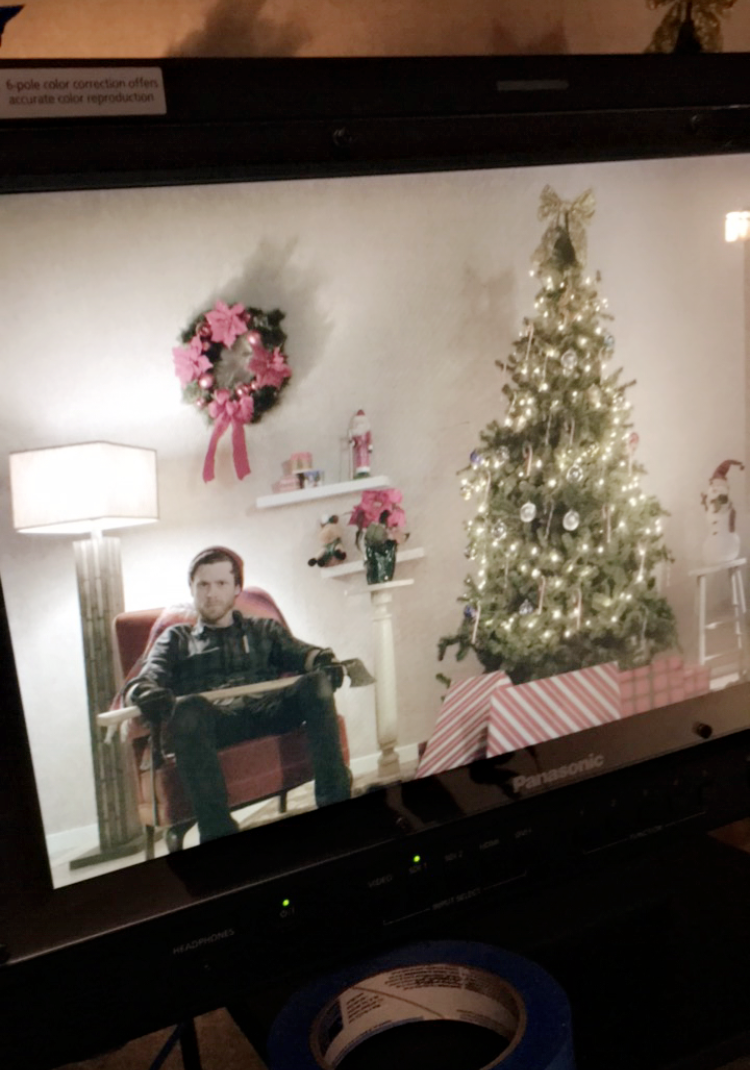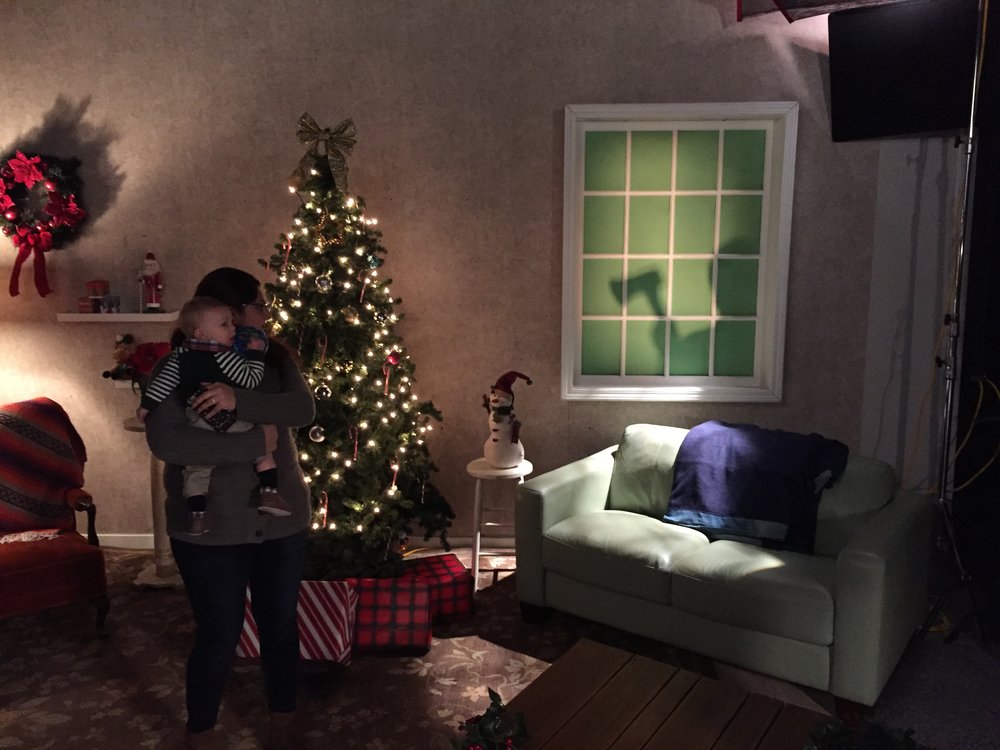 We hope you enjoyed the video, and learning more about how we made it, as much as we enjoyed putting it all together. And until next year, happy holidays!
BTS Fun Facts:
While some of the snow effect was added in digitally, the majority of the snow storm was created practically using several boxes of mashed potato mix, a box fan, and water. Pro tip: don't use water. Also, seal the air intake vents.

About 40 lbs of real snow was brought into the studio from our courtyard to achieve the close up of Hunter's boots and dragging axe.

Dismembered pieces of an artificial Christmas tree and simple sound effects recorded on a iPhone were used to simulate the struggle of bringing the tree into the "house."